Articles >
Consumer Protection law
---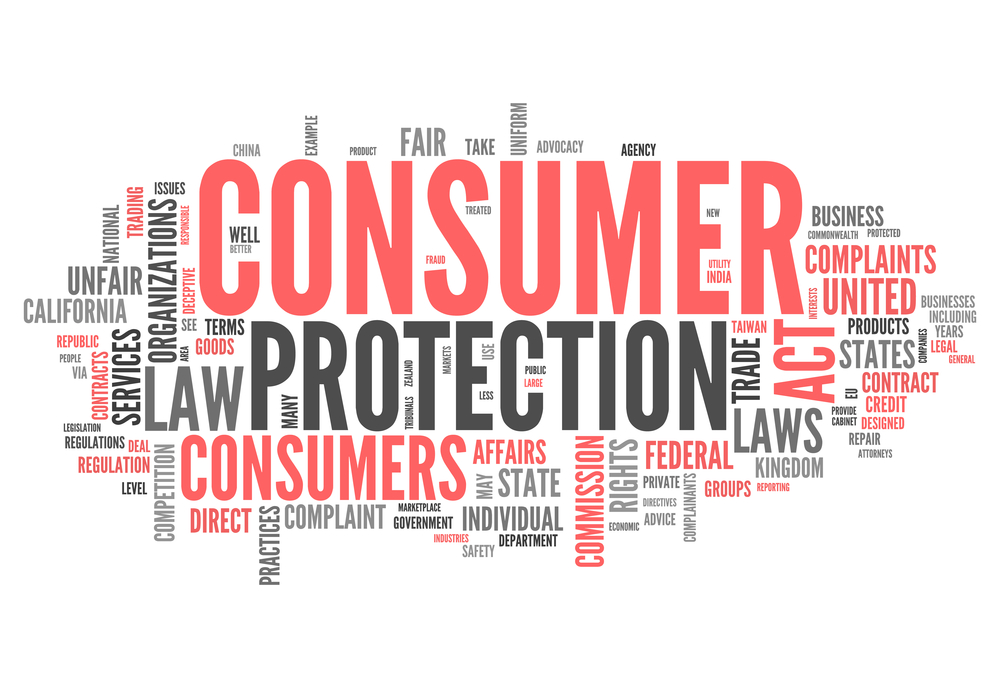 3 yrs ago
Author:
Advocate Harshvardhan Sharma
Category : Consumer Protection law
Introduction:
 
Not many years from today, both due to lack of awareness and enforcement, the consumer was mostly at the mercy of the sellers. However, today as a consumer you have more power than ever not only in terms of choice or accessibility of goods but also protection of your rights. Especially, with the coming of Consumer Protection Act, 1986 and its efficient enforcement, comparatively accessible procedures and swift resolution of cases make it a rather powerful tool in the hands of consumers to safeguard their interests. So today if you have a cause for action against a seller who is not responding to your complaints, solution is literally just one court case away. The process is quick, responsive and does not need an advocate to represent the case.
 
To make this procedure simple and comprehensible, we have broken down and prepared an exhaustive guide for you to file a case in consumer court.
What kind of complaints can you file in the consumer courts?
You can file a written complaint in a consumer court against an unresponsive seller in any of the following cases-
unfair trade practice which can be in the form of false advertisement or claims by the seller
restrictive trade practice like hoarding of goods to manipulate the market price of the goods, excessive delay so as to affect the price of the goods or the service. (Did you know? "Goods once sold will not be taken back"Â or "No exchange", or "No refund under any circumstances"Â amounts to Unfair Trade Practice.)
deficiency in a good or a service.
charging a price in excess of what is decided by law, printed on packaging or decided by mutual agreement.
Goods or services, which will be hazardous to life and safety, when used, are being offered for sale to the public.
Who can file a case in the consumer courts?
You can file a case in the consumer courts if you are one of the following:
The consumer of the service or a good i.e. you either purchased (or agreed to purchase) a good or service; or availed it with the permission of the buyer,
A voluntary consumer organization registered under The Companies Act,1956.
State or Central government,
A group of consumers who share the same interest; or
Legal heir of a deceased consumer. Note that you cannot approach the consumer court if you purchase goods/ services for the purpose of resale.
Where to file the complaint?
Where to file the complaint is depends on two factors "firstly monetary value based; secondly location based. Based on the money value of the goods/ services purchased, you should approach-
The District Forum, if the value of goods / services is less than Rs.20lakh.
The State Forum, if the value of goods is between Rs.20 lakhs to Rs.1 Crore; or to appeal against the judgment by the District Forum.
The National forum , if the value of goods is more than Rs. 1 Crore ; or as a way of appealing against the State Forum judgment.
Supreme court as the final resort i.e. as a way to appeal the judgment passed by National Forum. Based on the above monetary considerations you can file the case in the relevant court which is located.
where the opposition party resides, carries out business, has a branch or carries out work for personal gain
or one of the opposition parties resides (in case of more than one opposition parties) carries out business, has a branch or carries out work for personal gain; but with prior permission from the relevant court.
where the incident/ cause of complaint arose.
 
How to file a complaint?
Firstly, ensure that a written notice to attend to your complaint has been presented to the opponent. If the opponent fails to respond satisfactorily to your complaint you still have the option of resolving the case outside the court by either registering your complaint online on the http://consumerhelpline.gov.in , or through phone (1800-11-400). They will then take up the case with the concerned seller and try to resolve it in maximum 60 days.However if you still want to file a case with a consumer fora you should keep these things in mind 
Complaint letter should be written on a plain white sheet (and not a stamp paper)
The complaint letter should contain the following particulars:
Name and complete address of the complainant.
Name and complete address of the opposite party/parties.
Date of purchase of goods or services availed.
Amount paid for the above purpose.
Particulars of goods purchased with numbers or details of services availed.
Details of complaint, whether it is against Unfair Trade Practice / supply of defective goods / deficiency in service provided / collection of excess price, should explicitly be mentioned in the complaint petition.
Bills / receipts and copies of connected correspondence, if any.
Relief sought for under this Act.
Complaint should be signed by the complainant or his authorised agent. This complaint letter should be accompanied with an affidavit signed by a notary. You can access the sample formats for the complaint letter, affidavit and authorisation letter here
You need to submit three copies of the complaint letter and as many more copies as the number of opposition parties.
The complaint can be submitted by hand delivery or Speed post to the office of the forum. Do not forget to take receipt of acknowledgement of your copy.
You will also require to pay a nominal fee as the registration charge in form of a crossed demand draft drawn on a nationalized bank or through a crossed Indian Postal Order in favour of the Registrar of the State Commission & payable where it is situated. Prescribed registration fee is as follows-
Value of goods (in Rs.)
Registration Fee (in Rs.)
Less than 1 lakh
100
1 lakh to 5 lakh
200
5 lakh to ten lakh
400
10 lakh to 20 lakh
500
20 lakh to 50 lakh
2000
50 lakh to 1 crore
4000
1 crore or above
5000
 
When can you file the complaint
You can file the complaint within two years from the date it arose. In case of delay on reasonable grounds, a special request can be made before the court to consider the case.
Things to note:
You do not need an advocate to represent you in matters of consumer court
You must present a written notice to the seller before reaching to the consumer courts in case of an unsatisfactory response from the seller.
Lawyers Article
EasyAdvocacy © 2018
Views: 1920
---
Suggestion
"RIGHT"ly SAID !!
Articles on EA are written by expert, professional lawyers across the nation. You can read the best out of hundreds by clickin on the most agreed articles.
These articles are vetted and vouched in real time by other top-of-the-line lawyers on the platform. So reading articles on EA not only makes you an aware citizen but also a smart one
By clicking like, comment, and share on articles you contribute to the platform and help us in providing you better service quality. Also, based on your activities we suggest you related articles, which improves your reading experience on EasyAdvocacy.