GST
---
Lawyers provided by EasyAdvocacy will assist you in getting your business ready for GST Implementation, GST Registration, Tax credit Transaction, GST Returns, Review of supply chain process and sale and consumption of goods and services throughout India (Except J&K). Submit your case request to hire a verified and genuine GST lawyers near you.

Experience the new-age legal aid with EasyAdvocacy.
Submit Your Case Request to Find Verified Lawyers near you
Suggestion
Indian Kanoon
A law guide at your fingertips. Boost your knowledge and get guidance on Indian Kanoon, all under one roof!
IPC - SECTION 1 - Title and extent of operation of the Code
IPC - SECTION 1 - Title and extent of operation of the Code
IPC - SECTION 1 - Title and extent of operation of the Code
Related FAQ'S
---
3 yrs ago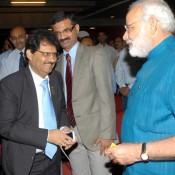 Mahesh Sharma asked a question (edited)
Category : Taxation law
views: 756followers: 5answers: 1
---
EasyAdvocacy
3 yrs ago

Piyush Aggarwal asked a question (edited)
Category : Property Law
views: 730followers: 2answers: 0
---
EasyAdvocacy
Related Documents
---