National Company Law Tribunal (NCLT)
---
Submit your case request and hire top-rated Company / Corporate Lawyers, Attorneys & Legal Advisors in Delhi NCR for National Company Law Tribunals.

Experience the new-age legal aid with EasyAdvocacy.
Submit Your Case Request to Find Verified Lawyers near you
Suggestion
Indian Kanoon
A law guide at your fingertips. Boost your knowledge and get guidance on Indian Kanoon, all under one roof!
IPC - SECTION 1 - Title and extent of operation of the Code
IPC - SECTION 1 - Title and extent of operation of the Code
IPC - SECTION 1 - Title and extent of operation of the Code
Related FAQ'S
---
3 yrs ago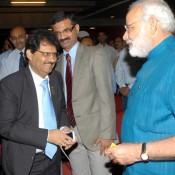 Mahesh Sharma asked a question (edited)
Category : Taxation law
views: 756followers: 5answers: 1
---
EasyAdvocacy
3 yrs ago

Piyush Aggarwal asked a question (edited)
Category : Property Law
views: 730followers: 2answers: 0
---
EasyAdvocacy
Related Documents
---