Articles >
GST law
---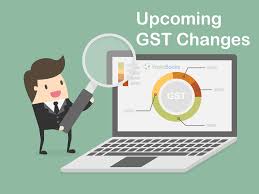 1 yr ago
Author:
Advocate MANISHA BHATIA
Category : GST law
GST
E-WAY BILL
Inter-state implementation of E-way bill to be implemented from 1st April 2018
Intra-state implementation of E-Way Bill to take off from 15th April 2018.
REVERSAL OF INPUT TAX CREDIT
Non-payment of invoices in 180 days– As per the rules of Input Tax Credit, ITC will be reversed for invoices which were not paid within 180 days of issue. Therefore, all old invoices issued before 1st October,2017 should be paid before 31st March, 2018.
RECONCILIATION
Taxpayers are required to reconcile Cash ledger, Credit Ledger and Liability Ledger with their books of accounts. All entries should be done before the year end. Also Debit Note, Credit Note, Discount, etc, are required to be reconciled.
HSN CODE IN THE INVOICE
Before preparing First Invoice in the new Financial Year, taxpayers should check Turnover for the year 2017-18.
| | |
| --- | --- |
| TURNOVER | HSN CODE IN INVOICES |
| Below Rs.1.5 Crores | NA |
| Above Rs.1.5 Crores but below Rs. 5 Crores | 2- Digit code |
| Rs.5 Crores & above | 4- Digit Code                         |
 
NEW SERIES FOR TAX INVOICE
If anyone wants to change the series for billing in the new Financial Year, then he can do so from 1st April, 2018.
COMPOSITION SCHEME
If any taxpayer wants to register under Composition Scheme, he can apply in Form CMP-02 before 31st March. Similarly, if any taxpayer wants to cancel registration under Composition Scheme, apply in Form CMP-04 before 7th April.
Note: Calculate effects of ITC on Closing Stock.
FORM GST TRAN-2
Taxpayers who have filed TRAN-1 for credit of Excise Duty paid without any documents, they have to file the details of outward supplies for 6 months in TRAN-2 before 31st March 2018.
GSTR-2
Details of Purchases are being reflected on the portal in the form GSTR-2. All the taxpayers should check the details of Purchases before 31st March 2018.
 
Lawyers Article
EasyAdvocacy © 2018
Views: 217
---
Suggestion
How to improve your newsfeed?
Newsfeed works on a system-generated algorithm based on your interests on the platform.
All the activities at EA that you perform are analysed to understand your areas of interests, and the kind of content you'd like to see in your newsfeed.
If you're following articles or questions in family law, we will show you more articles and questions in the same areas.
Your newsfeed is entirely in your control!