Suggestion
How and why to ask right questions?
Focusing on to the exact problem at hand can be quite a task. While posting a question on EA one should:
Ask specific Questions, e.g.
How to get a Divorce?
How to convert LLP into Pvt. Ltd?
How to file a complaint under Sexual Harassment?
Select the Question Category
By categorising a query you are reaching out to the right experts related to your legal issues.
Add description, if any.
Describe your query to provide a better picture of your situation. If you are seeking a divorce, specify your gender, location, kids, if any. Why are you seeking a divorce?
The idea is simple! Get the maximum out of a professional on our platform to resolve your legal issues.

2 yrs ago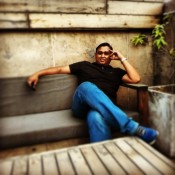 J Prateek Kundu asked a question (Edited)
what is the significance of business law in India
Category : Corporate Law
views: 348followers: 1 answers: 2
---
2 yrs ago

To regulate the Corporate's in terms of their responsibility and accountability towards the country and the public at large.  

2 yrs ago

Business law refers to the laws which are applied to business entities such as partnerships and corporations. These are used as a reference when putting up businesses whether big or small - from the sole proprietorship to a corporation. Business laws specify how different business can be set up, how taxes apply to them, registrations, documentation and requirements; define different terms pertaining to business, making by-laws, and articles of organization among many others.

So Business laws are very important and a businessman should know all the laws related to business.  Some examples of Indian business laws are Companies act 2013, GST  Act 2017, PF & ESI laws, FEMA, FERA etc.  These laws impact upon the plans of firms and their effects on a given firm are also inevitable.