Suggestion
Why should you ask questions in the Q&A forum?
Looking for answers regarding legal issues in real-time could cost you both effort and money.
Remember the last time you needed some legal knowledge and could not find it at the right time? Those days are gone.
Additionally, EA gives you the option to ask questions without disclosing your identity with our "Ask anonymously" option. Keep asking!

2 yrs ago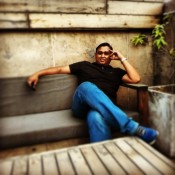 J Prateek Kundu asked a question
What should i do when my wife dosenot want to sign divorce paper
Category : Divorce
views: 252followers: 0 answers: 2
---
2 yrs ago

There should be proof of separation from your wife for atleast one year, that means the husband and wife are not living under the same roof and not sharing that relationship of a husband and wife. 

2 yrs ago

See, you have only one option. You have to approach the family court by filing divorce petition if your wife is not ready for mutual consent. Revert me if you need any assistance.