Suggestion
Asking Anonymous Questions
EA understands that users are often not willing to disclose their identity while asking a question, for personal reasons.
At EasyAdvocacy you have the option of asking questions anonymously with a simple click.
The purpose of this feature is to safeguard your identity when you ask a question. You can choose to do so by clicking on the "Ask anonymously" option while asking your question.

2 yrs ago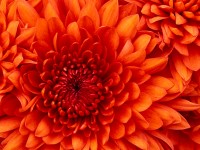 Sample Profile asked a question (Edited)
What is a Power of attorney ?
Category : Civil law
views: 343followers: 1 answers: 3
---
2 yrs ago

power of attorney is a document by which you may appoint a person to perform the certain legal duties/work mentioned therein on behalf of you. the power of attorney may be Special or General. 

2 yrs ago

power of attorney is that right on behalf of u r going to exercise who gives u and it depends on attorney which limit u can exercise it or specifically mention right likr appear on behalf of another  

2 yrs ago

A Power of Attorney is a legal document by which one person gives the right to perform transactions in matters relating to property, banking, legal and judicial proceedings, tax payments, etc, to another person due to certain reasons like being out of country, or getting old, or not able to look after one's duties in those matters etc.