Suggestion
How and why to ask right questions?
Focusing on to the exact problem at hand can be quite a task. While posting a question on EA one should:
Ask specific Questions, e.g.
How to get a Divorce?
How to convert LLP into Pvt. Ltd?
How to file a complaint under Sexual Harassment?
Select the Question Category
By categorising a query you are reaching out to the right experts related to your legal issues.
Add description, if any.
Describe your query to provide a better picture of your situation. If you are seeking a divorce, specify your gender, location, kids, if any. Why are you seeking a divorce?
The idea is simple! Get the maximum out of a professional on our platform to resolve your legal issues.

1 yr ago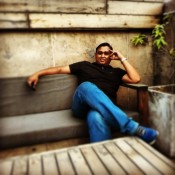 J Prateek Kundu asked a question
Under the Sections 415, 417, 420, 406 of Indian Penal Code, 1860 police can directly arrest the accused person or they need to give any notice?
Category : Criminal law
views: 185followers: 0 answers: 1
---
1 yr ago

Hello Prateek,

Here is your answer to query,

Section 415 is a definition section, which only defines cheating.

Section 417 is a punishment section which specifies the punishment for cheating, which is 1 year and therefore it is a bailable offence hence you wont be arrested and hence there is no need of notice U/S 41(a) crpc need not to be served. 

Under Section 420 the punishment is 7 years and the offence is non-bailable and cognizable hence the police can arrest you without serving a notice.

Under Section 406 the punishment is 3 years and the offence is non-bailable, but according to guidelines given in arunesh  kumar v/s state of bihar,  in the offences whose punishment is less than 7 years one will be first served with notice under section 41(a) crpc and cannot arrested directly.




Thank you.