Suggestion
How and why to ask right questions?
Focusing on to the exact problem at hand can be quite a task. While posting a question on EA one should:
Ask specific Questions, e.g.
How to get a Divorce?
How to convert LLP into Pvt. Ltd?
How to file a complaint under Sexual Harassment?
Select the Question Category
By categorising a query you are reaching out to the right experts related to your legal issues.
Add description, if any.
Describe your query to provide a better picture of your situation. If you are seeking a divorce, specify your gender, location, kids, if any. Why are you seeking a divorce?
The idea is simple! Get the maximum out of a professional on our platform to resolve your legal issues.

3 yrs ago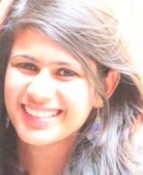 Shriya Garg asked a question
My tenant is not vacating the rented apartment
Category : Construction and Real Estate law
views: 457followers: 0 answers: 2
I have given out the top floor in my house to a tenant who has not paid rent in the last 3 months. They are not emptying the apartment despite threats. We are decent people, don't want to be thugs. What legal recourse is available?
---
3 yrs ago

You should send Legal Notice to the tenant to vacate the premises U/s 106 T.P.Act. If he doesn't vacate, you will have to file suit against him for Eviction and Mesne Profits

3 yrs ago

Typically, the rights and obligations of the landlord and tenant are governed by a rental agreement signed by both the parties. Do you have an agreement in place ? If not, you can send the tenant a legal notice to vacate the apartment. 




In case you require any clarification or further assistance please feel free to revert.