Suggestion
How and why to ask right questions?
Focusing on to the exact problem at hand can be quite a task. While posting a question on EA one should:
Ask specific Questions, e.g.
How to get a Divorce?
How to convert LLP into Pvt. Ltd?
How to file a complaint under Sexual Harassment?
Select the Question Category
By categorising a query you are reaching out to the right experts related to your legal issues.
Add description, if any.
Describe your query to provide a better picture of your situation. If you are seeking a divorce, specify your gender, location, kids, if any. Why are you seeking a divorce?
The idea is simple! Get the maximum out of a professional on our platform to resolve your legal issues.

3 yrs ago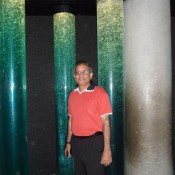 Sunil GIdwani asked a question
In case of joint property owner is expired? what is the procedure?
Category : Property Law
views: 502followers: 2 answers: 2
We have a joint property and one of the property holder was expired. What is the procedure to transfer the property to the other joint owner?
---
3 yrs ago

The legal heirs of deceased owner should execute Relinquishment Deed in favour of the other joint owner

3 yrs ago

If one of the co-owner of the property dies, then his property automatically devolves upon his legal heirs and not to the other co-owner unless the surviving co-owner is a legal heir of the deceased co-owner.




For example, if a property is jointly held by husband and wife (50% each), upon death of husband, the share of deceased husbands property will devolve upon the legal heirs of the husband (wife and children). The wife will become the sole holder of the property only if the children relinquish their share in their fathers property. 




It is pertinent to take into consideration the relationship between the joint holders of the property since such cases are relationship specific. 




If the co-owner is not a legal heir then the surviving co-owner may purchase the deceased co-holders share of property and accordingly execute a transfer deed in his name to give effect to the same. 




If you require any further clarification in relation to the same, please feel free to revert.