Suggestion
How and why to ask right questions?
Focusing on to the exact problem at hand can be quite a task. While posting a question on EA one should:
Ask specific Questions, e.g.
How to get a Divorce?
How to convert LLP into Pvt. Ltd?
How to file a complaint under Sexual Harassment?
Select the Question Category
By categorising a query you are reaching out to the right experts related to your legal issues.
Add description, if any.
Describe your query to provide a better picture of your situation. If you are seeking a divorce, specify your gender, location, kids, if any. Why are you seeking a divorce?
The idea is simple! Get the maximum out of a professional on our platform to resolve your legal issues.

3 yrs ago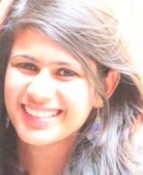 Shriya Garg asked a question
I was offered a position in an early-stage startup. Two days before my date of joining, they revoked it
Category : Employment law
views: 411followers: 0 answers: 2
Hi, I received an offer from a new startup. They sent me an offer letter through email which I signed and sent back. However, two days before my date of joining, they revoked the letter. What can I do?
---
3 yrs ago

You, first of all, will have to show that you have suffered damages. Eg. You left your previous job for joining that job etc. If yes, you can file suit for damages. If not, then you can't.

3 yrs ago

Technically, as per the Indian Contract Act, 1872, an offer can be revoked till the time it is received and accepted by the acceptor and once the acceptance has been accorded by the acceptor, the agreement comes into existence and thus any subsequent revocation shall tantamount to breach of agreement and thus will invite legal consequences.

But apart from technical view let's also see practical side of it. The candidate so selected by the company has never worked with the company at all so such candidate never changed to 'EMPLOYEE,' though he was expected to be done so after 4-5 days thereafter. In such an event, there is no question of breach at all. Such type of argument can be taken up by the lawyers of the company/start-up. However, there is still some spot left on such company/start-up.

Ethically, if company had extended an offer and within reasonable time, it has been accepted by the acceptor, then company/start-up must honour it.

If it was an MNC, it would be having a good team of lawyers either on panel or on payroll to fight for it and your chances of winning the case would have been quite low. But considering it's a start-up, you really have case to fight provided you had provided your acceptance well in time.