Suggestion
Why should you ask questions in the Q&A forum?
Looking for answers regarding legal issues in real-time could cost you both effort and money.
Remember the last time you needed some legal knowledge and could not find it at the right time? Those days are gone.
Additionally, EA gives you the option to ask questions without disclosing your identity with our "Ask anonymously" option. Keep asking!

9 mons ago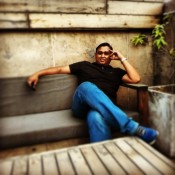 J Prateek Kundu asked a question
I want to know about divorce by mutual understanding
Category : Divorce
views: 1031followers: 0 answers: 1
---
9 mons ago

please get in touch for free legal consultation.