Suggestion
Why should you ask questions in the Q&A forum?
Looking for answers regarding legal issues in real-time could cost you both effort and money.
Remember the last time you needed some legal knowledge and could not find it at the right time? Those days are gone.
Additionally, EA gives you the option to ask questions without disclosing your identity with our "Ask anonymously" option. Keep asking!

3 yrs ago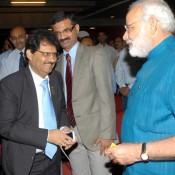 Mahesh Sharma asked a question
How will GST affect my private limited company?
Category : Taxation law
views: 585followers: 5 answers: 1
---
3 yrs ago

Impact of GST:-

Service Sector

At present, the service tax on rendered services is levied at 15% (including Cesses) on the Gross Amount but after GST implementation a service provider need to pay service tax at the rate that will be finalized for services. If the rate supposed to be 18% a service receiver has to pay 3% more on the cost of services received.

Small and Medium Enterprises

 GST will also affect the SME sector in both ways, currently, there are various turnover slabs for mandatory VAT registration and such businesses has to follow different provisions of laws by the respective state government. In current VAT system, there is various rate depending on the nature of the product but there will only be one rate for all, so no different rates for luxury items or normal goods of basic need. Moreover, there is no difference between sales and services in terms of taxation in GST which will cut the burden.