Suggestion
Asking Anonymous Questions
EA understands that users are often not willing to disclose their identity while asking a question, for personal reasons.
At EasyAdvocacy you have the option of asking questions anonymously with a simple click.
The purpose of this feature is to safeguard your identity when you ask a question. You can choose to do so by clicking on the "Ask anonymously" option while asking your question.

2 yrs ago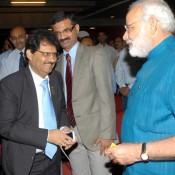 Mahesh Sharma asked a question
How will GST affect my private limited company?
Category : Taxation law
views: 473followers: 5 answers: 1
---
2 yrs ago

Impact of GST:-

Service Sector

At present, the service tax on rendered services is levied at 15% (including Cesses) on the Gross Amount but after GST implementation a service provider need to pay service tax at the rate that will be finalized for services. If the rate supposed to be 18% a service receiver has to pay 3% more on the cost of services received.

Small and Medium Enterprises

 GST will also affect the SME sector in both ways, currently, there are various turnover slabs for mandatory VAT registration and such businesses has to follow different provisions of laws by the respective state government. In current VAT system, there is various rate depending on the nature of the product but there will only be one rate for all, so no different rates for luxury items or normal goods of basic need. Moreover, there is no difference between sales and services in terms of taxation in GST which will cut the burden.