Suggestion
Asking Anonymous Questions
EA understands that users are often not willing to disclose their identity while asking a question, for personal reasons.
At EasyAdvocacy you have the option of asking questions anonymously with a simple click.
The purpose of this feature is to safeguard your identity when you ask a question. You can choose to do so by clicking on the "Ask anonymously" option while asking your question.

3 yrs ago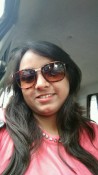 Archana Singh asked a question
How valid are e-signature services like HelloSign?
Category : General Legal
views: 427followers: 2 answers: 1
---
3 yrs ago

The validity of e-signature is mentioned under Information and Tecnology Act, 2000 where it is mentioned clearly u/s 3 and 5 that e-signatures are valid on non judicial as well as judicial documents.